This email address is being protected from spambots. You need JavaScript enabled to view it.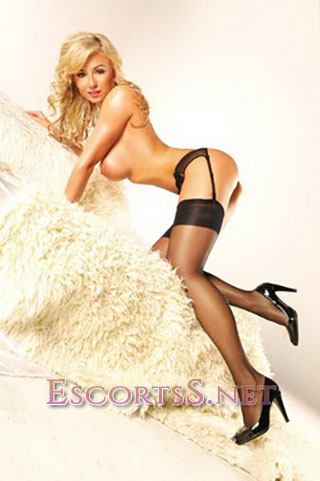 Las Vegas is all about doing what you love. If that entails bringing along some hotties for the ride, well we have an escort in Vegas (or two) here for you. In order to do that though you need to take the first step and give us a shout out. We want to make it an extra special weekend and an amazing time with our girls, but sadly we are not mind readers (no matter how much we would love to be) and so until we learn how to, you'll need to make the first move.
So, what is the best way to contact us? Well, it really comes down to what is the best way for you. We have our email address listed so you can reach out to us this way, or you can give us a call. Now, before you do one or the other, let us make some recommendations, just to make it a bit easier. If you have arrived in Vegas and are reading to find that one great Las Vegas GFE, well give us a call. We can book that a girl on the spot. Just tell us what you're looking for and we'll make it happen. You can even have the website up while sitting in your hotel room and give us a call. That works pretty well for everyone. However, there are other times where emailing us just works out so much better.
Send Us an Email
So, when is the best time to shoot us an email? After all, talking with a live person while book the escorts Vegas has to offer is always a good way to go. However, there are a few times where communicating through email is best. Maybe you are in the midst of a relationship and, well, the other person on the other end just likes to snoop through your cell phone records. Seeing a strange phone number listed on your call sheet might bring up suspicion and, once that person starts checking around, they might not be all too happy when they find out you have booked time with a hot escort Vegas beauty. Last thing you want is to come home after an amazing time in Vegas to all of your belongings tossed out onto the front yard and your autographed baseball bat sticking out the front of your smashed television screen. Everyone has been with the jealous type before so even if your intentions are pure and you simply want a nice female to travel around, it is usually better to avoid this kind of a confrontation and simply book through email.
There is another reason why you might want to book our escort service in Vegas. Maybe you are trying to book a special event where there are a few different girls involved and you are doing this ahead of time. Or, maybe you just want to talk through what is going on and all of the different options available to you. Whatever it is, if you think it might take a bit of back and forth correspondence, really the best way to do this is through email. This way, when we respond, we can see the message history shared between yourselves and us. It helps us stay on top of everything going on and we both can be on the ball. The best way to plan something special that you might be looking for is to do it this way. Plus, if you again have the jealous significant other and they are checking everything you're doing, it is pretty easy to set up that fast and not worry about any snooping at all.
Whatever You Do, We are Here For You
However you decide to book your Vegas escort and however you decide to contact us, just know that we are here to do everything we can to make your time in Vegas extra especial. So, whether you give us a call or you shoot us an email, we are going to go that extra mile. Now, the only thing we have to ask you is what are you waiting for? You won't find many more beautiful girls in the world that can compete with the Las Vegas escort girls we have for you. The only thing you should be doing right now is either looking through all of the different girls, reading through their profiles, falling in love with their pictures, ogling their amazing stats and doing whatever else you need to do to take care of yourself or you should be readying yourself to contact us. Really, those are the only kinds of things you should be doing, right now.
We strive to do everything we can to take your good time in Vegas and transform it into something remarkable and memorable. While we have the very best Las Vegas call girls around and have beauties who can offer you that amazing girlfriend experience, you just need to reach out and contact us. Doesn't matter how and it doesn't matter when, but when it comes to having an amazing time, we're waiting for your email or call.
This email address is being protected from spambots. You need JavaScript enabled to view it.